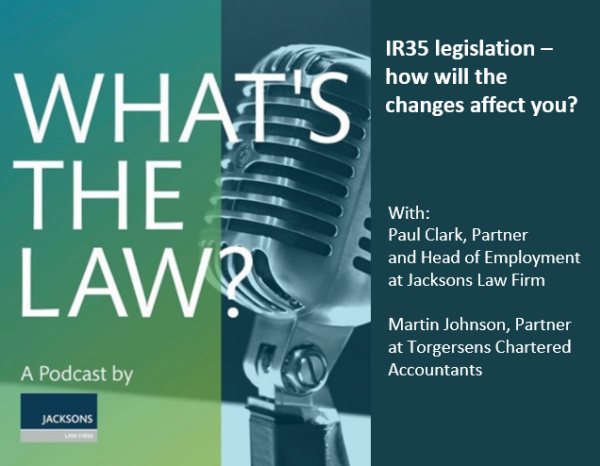 Posted on
We are delighted to have been asked by Jacksons Law Firm to take part in the latest episode of their 'What's the Law' podcast series.
Paul Clark, Head of Employment at Jacksons Law, is joined by Martin Johnson, Partner at Torgersens to discuss how the changes to the law from 1 April will affect contractors engaged by intermediaries and the businesses engaging them.
You can listen to the podcast at the link below.
If you have any questions about IR35 please contact Paul or Martin:
Paul Clark:
T: 0191 2069626
E: pclark@jacksons-law.com
Martin Johnson:
T: 0191 567 8611
E: martin.johnson@torgersens.com
Podcasts