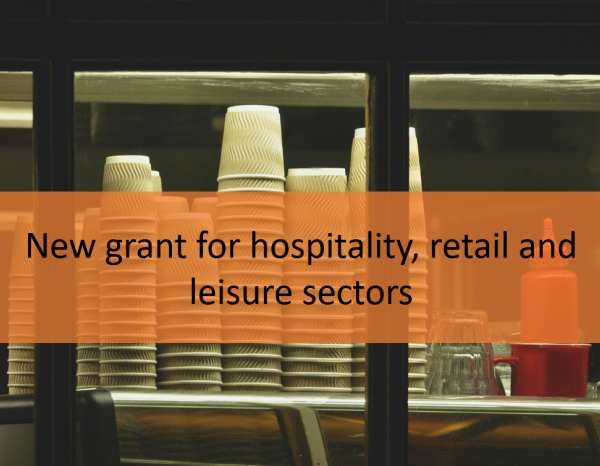 Posted on
The chancellor has announced that one-off grants of up to £9,000 will be available to businesses in the retail, hospitality, and leisure sectors.
The new £4.6bn package of support is designed to help more than 600,000 businesses through the latest lockdown, expected to last until at least mid-February. Any business which is legally required to close, and which cannot operate effectively remotely, is eligible for the new grant.
How the grants will work
Calculated on a per-property basis, the grant level will be dependent on a business property's rateable value:
- £4,000 for businesses with a rateable value of up to £15,000
- £6,000 for businesses with a rateable value between £15,000 and £51,000
- £9,000 for those with rateable values of over £51,000.
An additional £594 million discretionary fund has also been made available to Local Authorities and the Devolved Administrations to support other businesses impacted by the coronavirus crisis that are not eligible for this new grant.
Alison Henshaw, Partner at Torgersens said, 'This assistance is good news for those north east businesses operating in the hospitality, retail and leisure markets. We have a number of clients who are very relieved that this support is available. However, these and businesses in every other affected sector must be able to plan for the long term and proposals on how this will be achieved would be welcomed.'
Other grants available
As well as the new, one-off grants, support of up to £3,000 is available for closed businesses, and up to £2,100 per month for impacted businesses once they reopen. The Coronavirus Support Finder on the government's website can help you find details on what may be available for your business.
We can help
We appreciate that this is a very difficult time for businesses. We are here to help. Our Coronavirus Hub is regularly updated with blogs about the latest news and support and if you need specific advice, please give me a call on 0191 567 8611 or send me an email at alison.henshaw@torgersens.com.