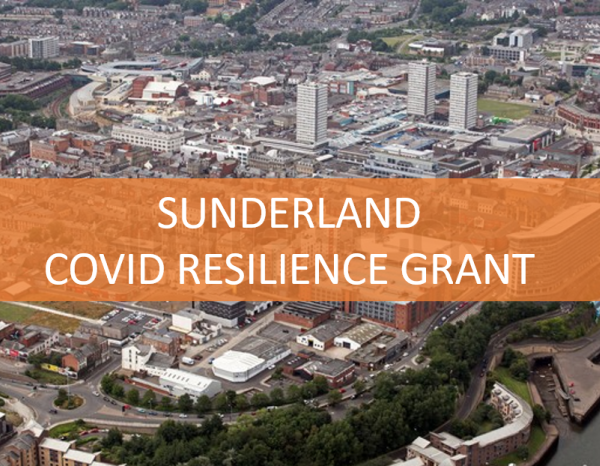 Posted on
Following the government announcement last week about further grants to support businesses affected by the pandemic, Sunderland City Council has launched the Covid Resilience Grant.
The grant is a one-off award to support businesses that were operating on 30 December 2020 from a commercial property in Sunderland and continue to do so. They must also:
have been severely impacted by COVID-19
have an active business rates assessment or ongoing fixed commercial property costs at a minimum of £250 per month
have not received funding from any of the COVID-19 grant schemes which the Council has been administering since 18 September 202
Grant awards will be determined by the rateable value of the property as a one-off payment under the COVID Resilience Grant:
Rateable Value up to £15,000: £5,000
Rateable Value of over £15,000 and less than £51,000: £7,500
Rateable Value of £51,000 and above: £10,000
To apply: Please visit the Council's Covid Resilience Grant webpage here.
PLEASE NOTE: APPLICATIONS CLOSE AT MIDNIGHT ON 19 MARCH 2021
Local Restrictions Support Grant (Closed) Addendum Scheme
The Government has confirmed that funding will continue to be provided to eligible businesses under the Local Restrictions Support Grant (Closed) Addendum Scheme covering the period 16 February to 31 March 2021.
Eligible businesses need not re-apply and those businesses who met the Government criteria and are in receipt of the previous LRSG (Closed) Addendum payment (for the period 5 January to 15 February) should have received their payment on or before 5 March 2021.