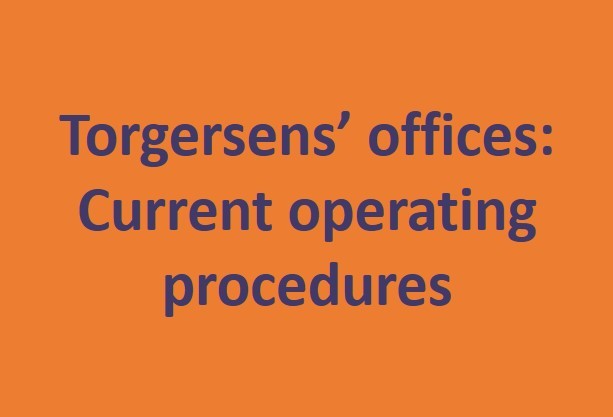 Posted on
Like many of our clients and most other businesses nationally, we have closed our offices to visitors and employees and put in place a plan for our team to work from home. Our IT systems will allow us to do this securely for as long as is required. We are committed to providing our essential recurring services on an on-going basis. For our teams and partners, it is business as usual.
Points to note:
If you are a Torgersens client
A number of our staff members are currently furloughed so if you email your usual contact, you may receive an automated reply. If your enquiry requires attention please contact your usual engagement partner whose details will be in the email.
Please be aware the answer machine services on our reception phonelines are not in use.


If you are interested in Torgersens' tax, accountancy or business advice services
Please call Martin Johnson, Partner, on 07801 832 371 or email martin.johnson@torgersens.com.

Deliveries to our offices
Our Sunderland, Gosforth and Jarrow offices are operating with the minimum of staff required for essential business activities. If you have a delivery, please note that the office doors are locked so ring the bell and wait for the team member to arrive. This may take a little while - your patience will be appreciated.
We continue to stand alongside you and are ready to assist in any way we can.