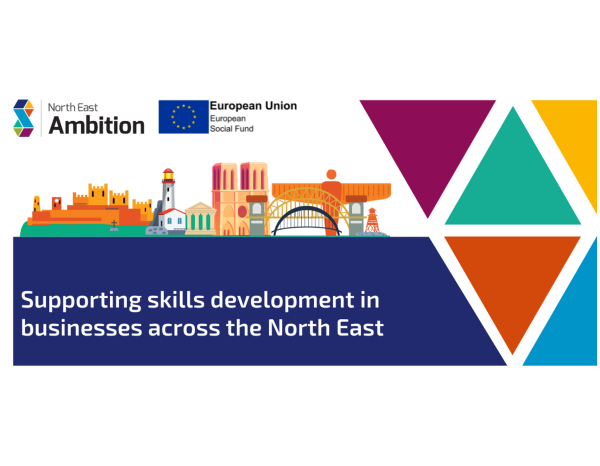 Posted on
It has never been more essential to invest in our teams. With 60% of employers reported to be experiencing skills shortages, upskilling is a priority for many business owners.
We are very pleased to bring you details about North East Ambition, a programme that is giving small business owners access to free and impartial advice on upskilling and training their workforces.
The programme, which is part funded by the European Social Fund, provides free, one-to-one advice from a specialist skills facilitator who will work with you to develop a plan for your business, making sure that you can access the skills you need, now and in the future. They will assist you to:
Understand the skills needs of your team and develop a bespoke action plan
Identify the most appropriate skills and employment programmes to support you in hiring new recruits or upskilling your current workforce
Find specific training courses and a trusted training provider
Advise on the funding options available
Grow your network and connect with other local businesses
Build partnerships with schools and colleges, giving your business access to future talent
Who can apply?
The programme is open to North East based small businesses in any sector with 1-250 employees and a turnover of less than €50m.
This video provides an excellent overview, including an interview with a business that has benefitted greatly from its involvement with the North East Ambition programme.
How to apply
For further information and to apply: