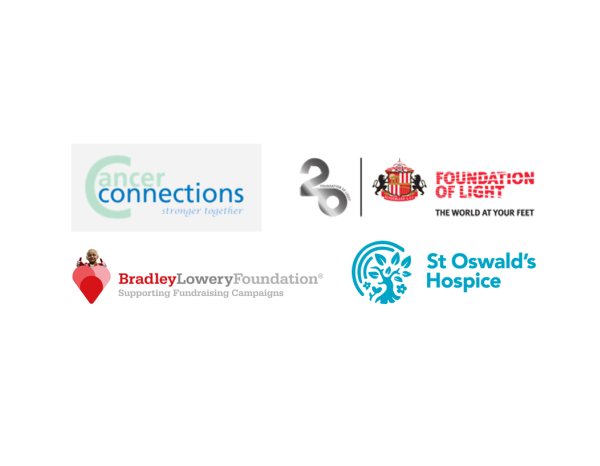 Posted on
One of Torgersens' core values is to be supportive; of our clients, our staff, and our community.
To help those in need who live near our offices in Jarrow, Sunderland and Gosforth, we have chosen four charities and causes to support during 2021.
Cancer Connections
Based in South Tyneside, Cancer Connections is a charity dedicated to serving individuals and families suffering from cancer and its after-effects. Among its services are a telephone helpline, counselling, complimentary therapies, welfare benefits advice and bereavement support.
Sunderland Foundation of Light
As the official charity of Sunderland AFC, the Foundation of Light works with people of all ages offering programmes that make a positive impact on health, behaviour, attitude, skills, and knowledge.
St Oswald's Hospice - Business Club
St Oswald's is a charitable hospice providing specialist care to adults and children with life-limiting conditions. The Business Club is a philanthropic initiative in support of the hospice nurses of St Oswald's. Our membership of the club will contribute to the salaries of two hospice nurses.
Bradley Lowery Foundation - 'A brick for Brad's pad'
A brick engraved with the Torgersens' name will be one of many sited in and around Bradley Lowery Foundation's memory garden, located at their new holiday home for sick children and their families, being built in Scarborough.
We are proud to support the work that these great organisations do for the people of the North East.